How do Touch Lamps Work?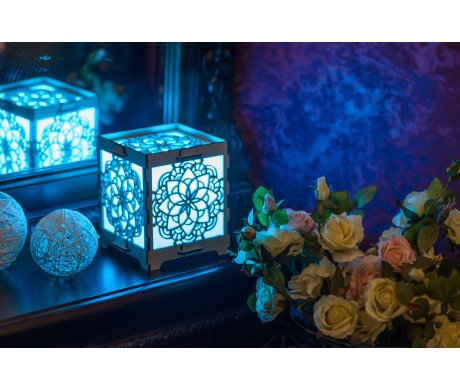 The operating principle of a touch lamps is very simple. A sensor is connected to its body, which reacts to touch. It works like a normal capacitor. A person touches the metal body and thus increases the capacitance of the capacitor.
Long Distance Touch Lamps are a beautiful and emotional gift to people who live far away from each other but want to constantly stay in touch. You can purchase such a present for your best friend, partner or family member who you cannot meet in person every day. People who are not yet familiar with this technology might ask "How do Touch Lamps Work? ". In this article, we will answer this question and briefly describe the advantages of Long distance friendship touch lamps.
You can purchase a long distance friendship lamps from us at a low price. We have a huge selection of touch lamps with original designs.
What Are Long Distance Touch Lamps and Why Do You Need Them?
Before we answer the question "How do Touch Lamps Work?", let us focus on the main mission of this invention. Sometimes, we have to stay away from the people we love. This might happen for the following reasons:
Children grow up and move away from their parents
Our childhood friends get married and relocate to another country
We find a job in another city but our partner cannot move with us
While on holiday, we make friends with people from other parts of the world
There might be many more examples of such situations. Of course, we can stay in touch with people we like on social networks. We can call and text them — but it takes time. Sometimes we are too busy to start a long conversation. In this case, it is enough to touch the lamp — and the person will understand that you are thinking of them. You should see your own lamp light just once — and you will realize what a great pleasure it is!
How Does a Long Distance Touch Lamp Work?
For those who have never heard of such a gift, this might seem like cutting-edge technology. But in fact, it is genuinely simple. Even a child can understand how do touch lamps work in just a couple of minutes.
When the lamp is delivered to its recipient, they need to plug it in. By default, the items are equipped with a standard European plug and belong to the 85V-265V range. But you can use them in other regions of the planet too! You will simply need to buy an adapter.
Also, the lamps require Wi-Fi. They are compatible only with 2.4GHz networks. Some band routers allow their users to choose between 2.4GHz and 5GHz. Make sure that you opt for the former.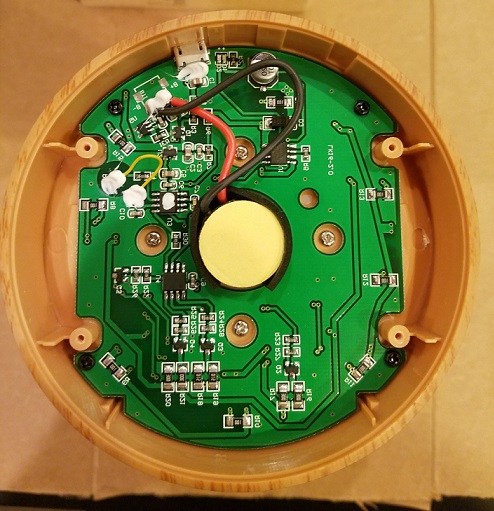 Once you sort out the electricity and Internet connectivity, you can start using the lamp. Just touch it once, and it will light up. The color palette of the device counts hundreds of beautiful hues! Immediately after that, all the other lamps that belong to the same group as yours will light the same color. The distance between you does not matter. When someone else touches their lamp, yours will light up automatically. In a couple of hours, they will fade back to black. You will not need to switch them off manually.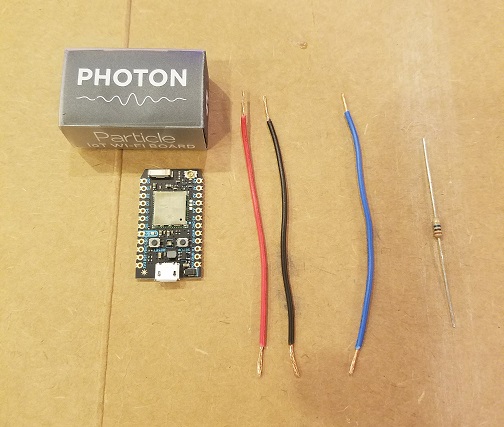 If you have a group of relatives, you can configure the settings of the device so that a specific color corresponds to a particular person. So when your lamp lights, you will understand who is thinking of you right now: your mother, father, brother or niece.
The devices can operate in 4 light modes:
To modify the brightness, you should use a remote control. You can select between multiple or single display installations.
This is it, basically. When the recipient of the gift asks you "How do Touch Lamps Work?", just share this information with them.
Why do you need to buy long distance touch lamps from our online store?
You can select among dozens of elegant and creative designs. The surfaces of many lamps are decorated with patterns that are based on geometrical or Mandala ornaments. On others, you can see hearts, human figures, musical notes, plants and other lovely symbols.
Besides, you can order a customized lamp. You can ask the manufacturer to write your name on the present that you give to your partner. Meanwhile, the lamp that you put on your bedside table will be decorated with their name. You can choose a unique pattern for each surface of the lamp, or apply the same pattern to all the surfaces, or leave some surfaces without a pattern.
Customers can purchase single lamps or packages of two devices. If you opt for a pair, both lamps will be absolutely identical.
To create these presents, the manufacturer uses high-quality plywood and a laser cutter. Then, they thoroughly finish each item by hand. Before shipping, they pack them carefully. If you wish, you can gift-wrap the lamp.
Hopefully, this text came in handy and you got a comprehensive answer to the question "How do long distance lamps work?". This will be a unique and emotional gift for someone who you sincerely love.